Hotel Overview

Iconic Oceanfront Luxury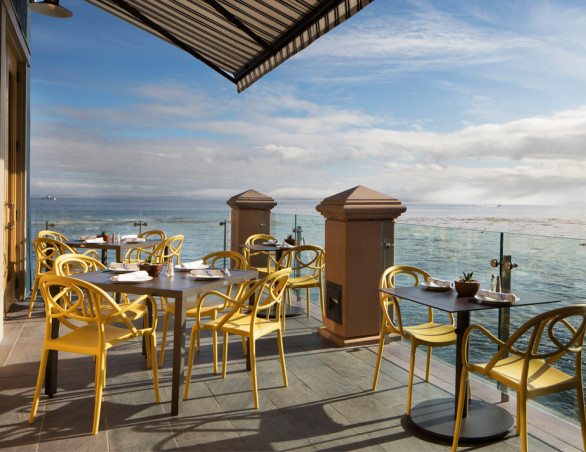 Nestled a block from historic Cannery Row, Monterey Plaza Hotel & Spa is a celebration of place, offering superlative services and amenities. As the 'grand dame of the bay', Monterey Plaza provides our guests with classic, coastal hospitality refreshed by a spirit of conviviality. With our dramatic beachfront setting, perched over the magnificent Monterey Bay, we truly put you on top of it all. From the redesigned lobby and suites, the vibrant Schooners Coastal Kitchen & Bar and breathtaking rooftop spa, enjoy engaging new experiences with all the classic comfort and quality of an iconic oceanfront luxury hotel.
Giving Back
With a long and proud history of conserving environmental resources, we have comprehensive environmental sustainability programs in place, including water and resource conservation, recycling, local and sustainable food procurement, environmentally friendly cleaning supplies and waste water programs, as well as complimentary electric charging stations. As early adopters and active participants of the Monterey Bay Aquarium Seafood Watch program, we're committed to promoting sustainable seafood. We are a Certified Green Business by the Bay Area Green Business Program.
We give back to our local community by supporting the following organizations: Rancho Cielo Youth Campus, Ag Against Hunger, Monterey County Food Bank, and the Anthony Narigi Hospitality Scholarship Fund (assisting students working towards a career in the hospitality industry).
Sign up for specials
Monterey Plaza Hotel and Spa collects personal information from consumers. You can learn more about what personal information is collected and how it is used by viewing Monterey Plaza Hotel and Spa's privacy policy at: https://montereyplazahotel.com/privacy-policy