Coastal Curators

Contact a Coastal Curator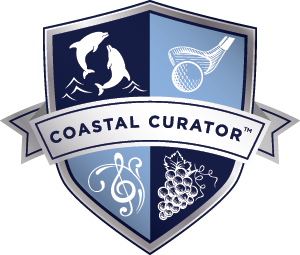 Facilitating every adventure is the hotel's extraordinary team of Coastal Curators. Deeply knowledgeable of the Peninsula, these associates are ever-ready with personalized itineraries, support and ideas. They can plan a curated wine-country tour of Carmel Valley. Gather a family-savvy kit of beach toys. Provide rental bikes for a morning on the Monterey Bay Coastal Recreational Trail. Arrange for golf, tennis, diving and other coastal activities. Our weekly schedule of onsite and local events is an ever-present source of the endless choices for recreation.
To contact a Curator today you can either email coastalcurator@montereyplazahotel.com or call 831-646-1700 ext 5310.
Local Events
Sign up for specials
Monterey Plaza Hotel and Spa collects personal information from consumers. You can learn more about what personal information is collected and how it is used by viewing Monterey Plaza Hotel and Spa's privacy policy at: https://montereyplazahotel.com/privacy-policy
Sign up for specials
Monterey Plaza Hotel and Spa collects personal information from consumers. You can learn more about what personal information is collected and how it is used by viewing Monterey Plaza Hotel and Spa's privacy policy at: https://montereyplazahotel.com/privacy-policy