Fresh Pastries & Coffee on Cannery Row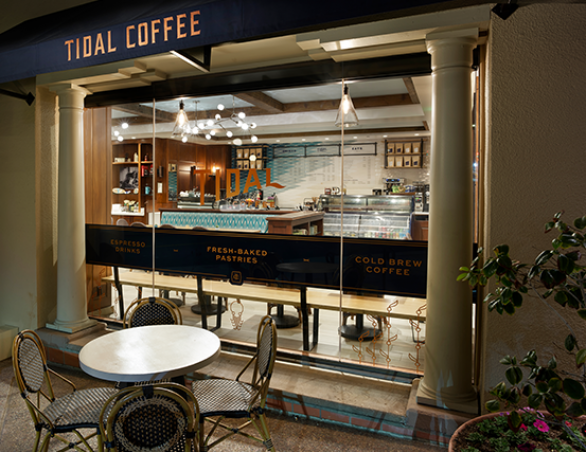 A tribute to authors, artists, and intellects of Monterey's past, present and future, Tidal Coffee offers a cozy, communal space to get together over iced lattes, cappuccinos, and small bites. This popular spot serves artisanally crafted fare and thoughtfully sourced brews all while enjoying views of the majestic Monterey Bay. Take a moment to kick back, relax and indulge in one of our fresh pastries paired with a warm cup of coffee. Each dish and drink salutes the history and character of Cannery Row.
"One of my favorite spots to grab a latte in Monterey, right next to the beach, a nice place to relax, and super nice staff."
Kaitlynn M.
"This was a beautiful cafe to stop and rest at. The decor is stunning, you feel like you're in the Captain's Quarters of a particularly posh cruise liner. The coffee was very excellent."
- Brian T.
"Super cute coffee shop with great customer service! I ordered a dirty chai latte and it was fantastic! Great location too- you can go sit out on the patio and watch the bay."
- Linzy D.
Hours
Open daily from 6:00am – 12:00pm
---
---

Free Wi-Fi

Email Us

(831) 645-4030

Meet the chef

Jessica Haney
Bringing with her more than 16 years of culinary experience, Pastry Chef Jessica Haney joined the iconic oceanfront hotel.