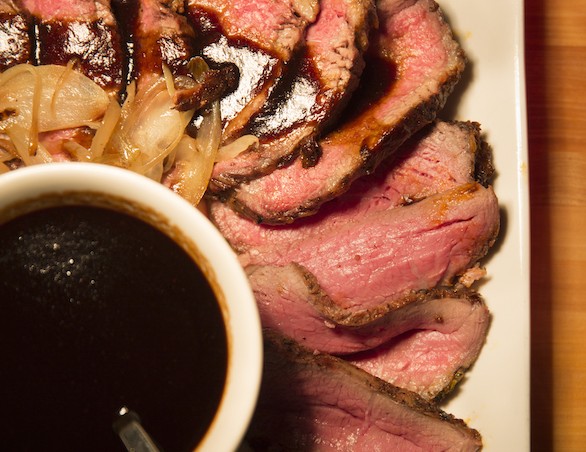 PRIME RIB TO GO
$275, Serves 4 people
Receive one cooked Prime Rib with all the fixings.
Menu
Slow Roasted Prime Rib of Beef with Au Jus & Horseradish Cream
Schooners Clam Chowder
Hearts of Romaine Salad with Caesar Dressing, Garlic Croutons, Parmesan
Yukon Gold Potato Gratin
Roasted Cauliflower & Baby Carrots
Dinner Rolls & Butter
Dessert
Valrhona Chocolate Croissant Bread Pudding
Served with Bourbon Anglaise, Vanilla Bean Chantilly Cream
View Menu
CIOPPINO TO GO
$220, Serves 4 people
Warm it up at home and enjoy a ready to eat meal. Bring cioppino base to a boil, add the seafood and enjoy with all the accompaniments.
Menu
Schooners Seafood Cioppino with Mussels, Clams, Shrimp, Calamari, Dungeness Crab, Saffron Tomato Broth
Shaved Brussels Sprouts Salad with Toasted Freekeh, Fiscalini Cheddar, Grapes, Walnuts, Apple Cider Vinaigrette
Rigatoni Pasta with Tuscan Kale and Basil Pesto
Sourdough Garlic Bread

Dessert
Cream Sickle Panna Cotta
Served with Candied Almonds, Blood Orange Gelée
View Menu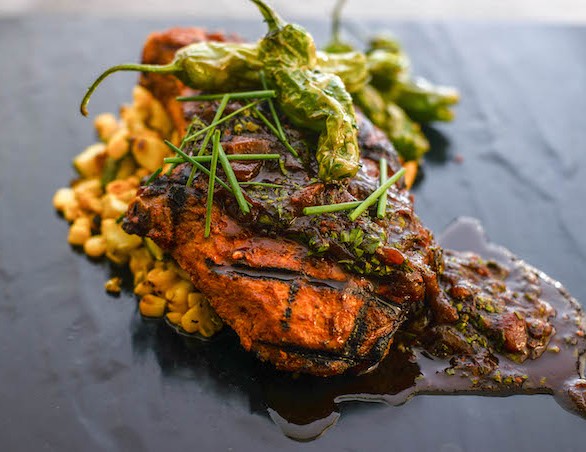 SMOKED BERKSHIRE PORK TO GO
$220 Serves 4 people
Receive four smoked double cut kurobuta pork chops with all the fixings.
Menu
Smoked Double Cut Kurabuta Pork Chop with Winter Fruit Chutney
Dungeness Crab Bisque
Hearts of Romaine Salad with Caesar Dressing, Garlic Croutons, Parmesan
Creamy Rosemary and Dry Jack Polenta
Roasted Swank Farms Brussels Sprouts
Dinner Rolls & Butter

Dessert
Sticky Toffee Pudding
Served with Brown Sugar Caramel and Vanilla Bean Chantilly Cream
View Menu
Sign up for specials
Monterey Plaza Hotel and Spa collects personal information from consumers. You can learn more about what personal information is collected and how it is used by viewing Monterey Plaza Hotel and Spa's privacy policy at: https://montereyplazahotel.com/privacy-policy
Sign up for specials
Monterey Plaza Hotel and Spa collects personal information from consumers. You can learn more about what personal information is collected and how it is used by viewing Monterey Plaza Hotel and Spa's privacy policy at: https://montereyplazahotel.com/privacy-policy