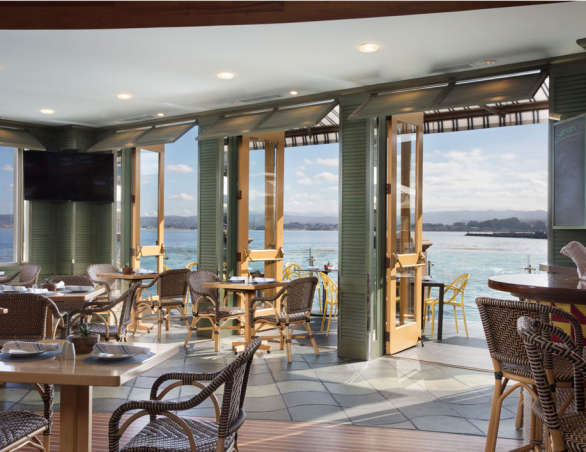 ---
Perched dramatically over the bay, Schooners Coastal Kitchen & Bar is an award-winning, local landmark featuring approachable, contemporary American cuisine and sustainable seafood.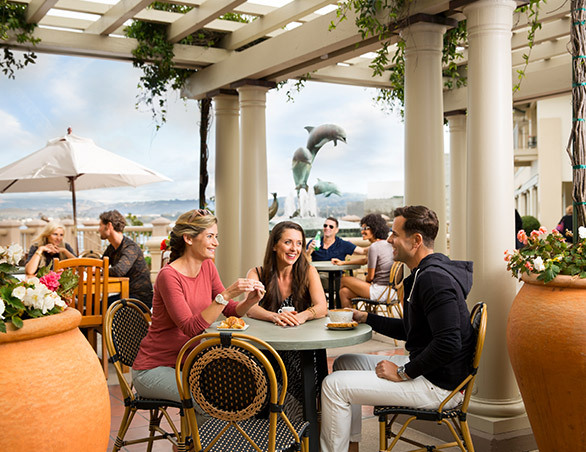 ---
Tidal Coffee is a celebration of place. Every artisan food we craft and thoughtfully sourced bean we brew salutes the history and character of Cannery Row — and the spirit of camaraderie that helped bring it to life. Here in this precious patch of Pacific Coast that inspired Ricketts and Steinbeck, we wanted to establish a comfortable place for locals and wanderers alike to commune over a cup of coffee in tribute to the artists and thinkers of Monterey's past, present and future.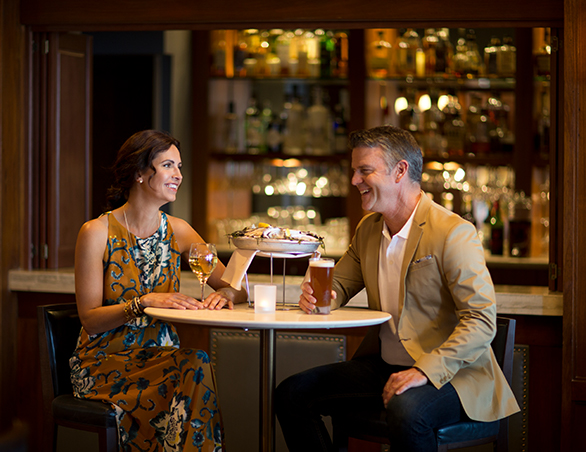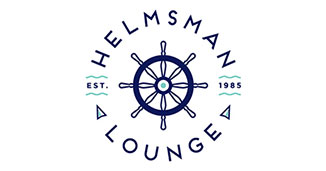 ---
Guests are drawn to the spirited conversation, inspired libations, live music and incredible views at the Helmsman Lounge. Meet friends for a round of cocktails handcrafted from small-batch, artisan spirits, or indulge in delicious small plates while gathered around the fire pit overlooking the bay.
On Friday and Saturday nights, Monterey Plaza Hotel & Spa has some of the best musicians in town playing at Helmsman Lounge.
On Fridays, Lee Durley (vocalist/percussionist) and Joe Indence (keyboardist) play music you will remember and want to dance to. As two of the most prominent and respected musicians in the Monterey musical community, Lee and Joe will make for a lively night with swing, Latin, waltzes, light rock and more.
On Saturdays, guests can enjoy the smart, sophisticated, swing style of Dizzy Burnett and Grover Coe! The musical duo has been playing on the Monterey Peninsula for over 20 years, and is a charming premier jazz vocal ensemble.
Hours
Thursday– Saturday 4:30pm – 10:30pm
Read More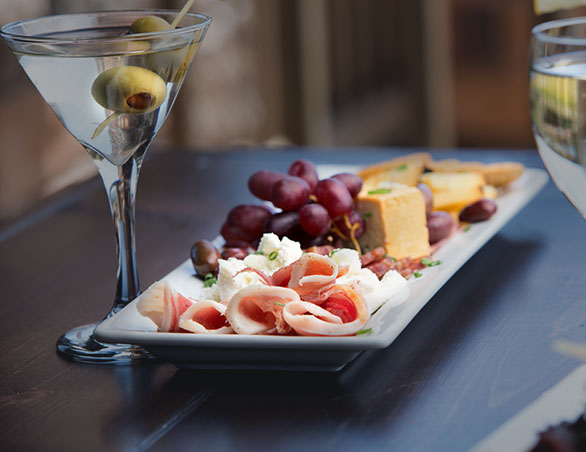 In-Room Dining
For guests who prefer a quiet or romantic dinner in the comfort of their guest room, we provide in-room dining from our outstanding Schooners Coastal Kitchen and Bar. Fancy a pot of tea, or hankering for a late-night snack? We're delighted to bring our gourmet fare directly to you.